3 tags
Empty Avenue →
Y'all like free stuff? Have some free stuff.
Unemployment - Day 1
So yesterday was my last shift at hmv Braehead :( Been with the company for 5 years and now I need to figure out what to do with my life. So far today I got up, had a shower ( already surpassed my expectations of productivity for the day) Demo'd a new version of an old song on garage band. Had a pot noodle. Will now spend a few hours reading the new rock sound cover to cover. If I...
Thank fuck i'm off work next week
Fed up doing pointless tasks or standing round waiting to find out when my store will close. Busy week planned tho, i'll maybe even update this for a change! Cause I know you all find me incredibly interesting and can't wait to find out what i'e been wasting my time on. Actually got tons on this week. Recording Sunday & Monday, Mechanical Smile Wed, Yellowcard (and payday)...
2 tags
Such a craving for dominos
Although the meal for 4 was probably not the best option… seeing as i'm in myself
So I was meant to be going to my work charity quiz tonight, but I took the week off work to look after Laura cause she's been feeling really shit. But… Laura has to work tonight I can't go to the quiz cause it would be unprofessional after asking for time off. So… I'M INCREDIBLY BORED!!!!!!!!!!!!
Fucking yodel
Getting some new band merch delivered. 3 days in a row they come some time after 5pm. The fuck?? Now I have to go to Bellshill to pick it up. Fuck that. fuck
So one of the guitarists and drummer just left Empty Avenue. Not a good day
hello sweetie.: Twitter is doing my head in today.... →
keepmeinframe: stoogette: So HMV have released a stricter appearance policy, big fucking deal. As a tattooed person I knew very well going into it that the job market would become more challenging. I knew that people would look at me differently as I walked down the street. I knew… I work in HMV Braehead and my manager just laughed at the fact girls have to wear skirts. There's...
2 tags
2 tags
This Muse album is actually really growing on me…
3 tags
If anyone is looking for an excuse to come out n get pished tonight i'm playing ABC2 with The Last Carnival. 7pm. Message me for discounted tickets!  http://www.facebook.com/EmptyAvenueGlasgow
2 tags
So today my Gran referred to the gay community as...
She went to say that marriage is between a man and a women. "They" already have all the rights with a civil partnership so why do they need to call it marriage? Later we were talking about the gay couple that sued a hotel for chucking them out. My gran, (who has run a b&b for years) said she wouldn't have them under her roof. I don't really know where I'm going...
Long shitty day at work preparing for my...
Got 1001 things to do this week. Gonna lay in bed and watch the office to get my mind off everything! Come chat about everything and nothing if u want??
2 tags
Conflict management
So today i got sent on a conflict management course for work. (I'm a security guard @ HMV for those who don't know) Spent all day learning holding and restraining techniques… only problem is we're not allowed to use them!! I'm not allowed to make arrests in store!! So basically a complete waste of time. Also I fucked my neck. Wonderful. So gonna sit in the bath till I...
1 tag
Considering getting a bar job for extra cash
40 hours in HMV + Band Practice and gigs + running Hmv Glasgow promotions Good idea or completely mental??
2 tags
I feel so fucking old...
[[MORE]]Was out for my girlfrends/friends/sisters (?!) 18th last night. Straight from work to dinner, then to ABC. I could hardly stand in work today. My backs completely fucked at the best of times but for some reason when I drink or don't sleep enough it's just like " fuck u Craig i'm going to give you stabbing pains all day!!" AAAND I hadn't even been...
1 tag
2 tags
1 tag
1 tag
Shameless self promotion! My band have released... →
1 tag
Lil bit fragile after last night...
We had the first HMV Glasgow Promotions showcase in the Buchanan Street store. Don't think it could've went any better! awesome turn out and great sets from Huevo And The Giant, Audiodriver, The Dots and Brown Bear And The Bandits! Went along to The Bay for the aftershow n had a few too many cherry sourz and lemonades (don't ask)  So could really do with breakfast in bed right...
2 tags
FUCKING JUNKIE SHOPLIFTING FUCKING CUNTY FUCKS!!!!
1 tag
Watch
Such a good Ep! Tho now in one of those " why the hell do I bother making music when stuff like this exists" kinda moods now :s grantticus: struggletown: peteduthie: alburn: Our latest collection of songs in the form of the 'Engines E.P' is now up for free download! You could even pay for it if you really want… It would help us out a lot it you could share this with your...
1 tag
Looking for promoters...
In Edinburgh, Perth, Dumfries, Kilmarnock and anywhere else within driving distance of Glasgow to put on some gigs for Empty Avenue in June, July and August. Can anyone help?
Day off. 6:30am. Wide awake.
Fml
God im bored... asks??
1 tag
Is it illegal to kill noisy children next door or...
send answers on a postcard
3 tags
A wee update. For new followers and i've not...
[[MORE]] So i've got a lot on my plate at the moment. Things are taking a step in the right direction for my band. After Creation fucking us about so much with the last recording we're using somewhere else to do the Ep. Recording in the last week of May and we're told we'll have it back in about a week ( instead of the four months Creation took.) Also got a photoshoot...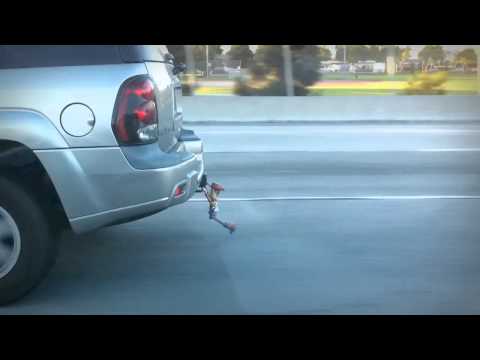 2 tags
Lying by the pool, about 35 degrees, listening to burn the fleet, don't ever want to come home :(
2 tags
Eins, zwei, drei, vier, fünf, sechs, sieben, acht,...
2 tags
I'm looking for someone to do some t-shirt and cd...
If anyone could help give me a shout, would be greatly appreciated!
1 tag
"DON'T WANNA WASTE NO MORE TIME. TIME'S WHAT WE DON'T HAVE"
– Exactly how I feel right now
Chiodos back with Craig Owens! Tbh Illuminaudio is... →